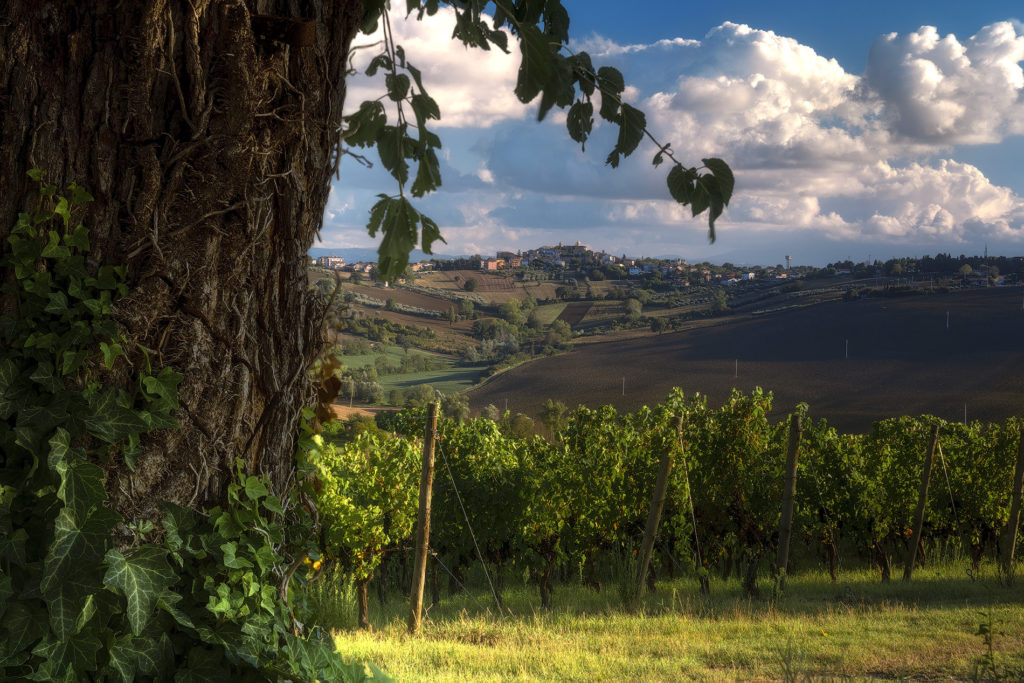 HISTORY
Until the mid 19th century the town was known as 'Morro' a name most probably derived from the pre Roman term 'muur' or 'moor' which signifies altitude and rock. The 14th century town walls form a covered walkway known locally as 'La Scarpa'. The walkway also features six pentagonal towers. Views from 'La Scarpa' are of a traditional Marche landscape. The panorama includes cultivated hillsides with vineyards, olive groves and fields of wheat and sunflowers, the myriad of colours changes with every season.
Remains of two Roman villas' have been found in the hamlet of Sant'Amico along with Roman coins and medallions.
The town, strategically positioned, has been ruled by both Jesi and Senigallia and control of the town was fiercely fought for over many centuries. The town, like many other hilltop towns in the area suffered various assaults, looting and pillaging. Finally in 1861 when Italy was united the town gained it's own autonomy and was renamed Morro D'Alba in 1862.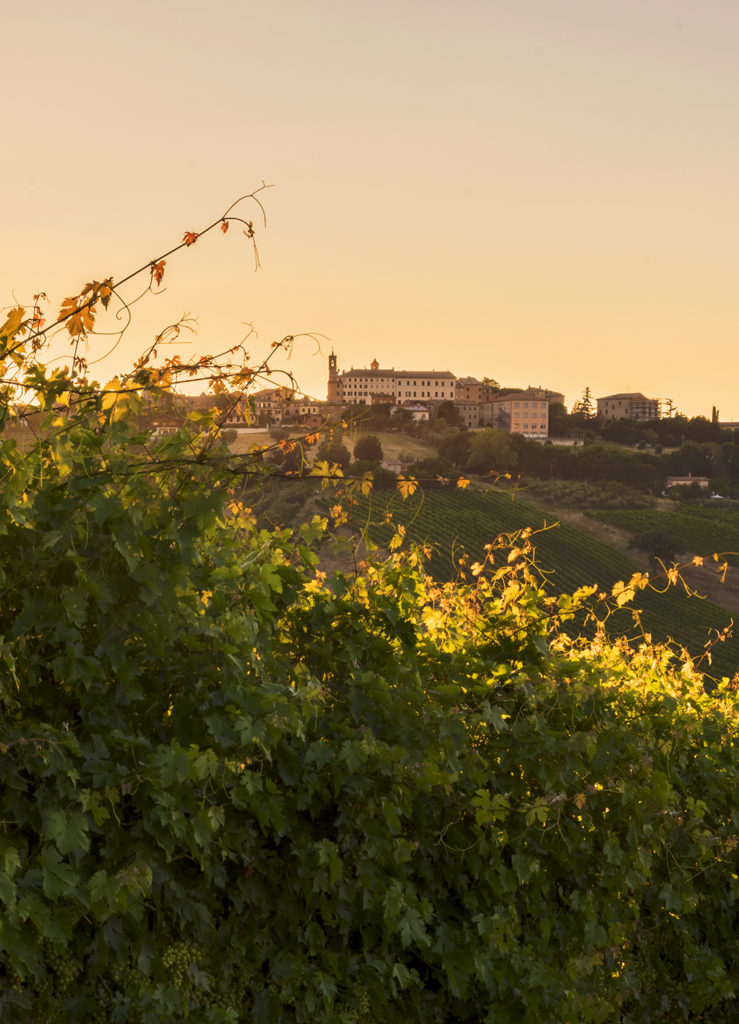 Morro D'Alba, a taste of The Marche
Morro D'Alba is best discovered by taking a relaxing stroll along the castle walls, getting a feel of the town and all it has to offer….
Enjoy local hospitality at one of the numerous hotels, agriturismos, B&Bs and Country Houses. Sample traditional cuisine at one of the local restaurants. Immerse yourself in the beautiful rural surroundings by taking a walk, cycle ride or even a horse ride along one of the signposted pathways which are set amongst vineyards, olive groves and cultivated fields. That's not all there is to offer – here on this fertile land, ideal for growing grapes, three prestigious wines are produced:
'Lacrima di Morro D'Alba' – a high quality red wine produced only within Morro D'Alba and the surrounding hillsides.
'Rosso Piceno' – another locally produced red wine.
'Verdicchio dei castelli di Jesi' – a noted white wine which is recognised and sold internationally.
The area also produces exquisite olive oils, again thanks to the fertile land that surrounds Morro D'Alba. Situated between the mountains and the sea, visitors have easy access to sandy beaches where they can soak up the heat of the day, or the fresh cooler air of the mountains, perfect for a walk